What is Mirror Edge Polishing?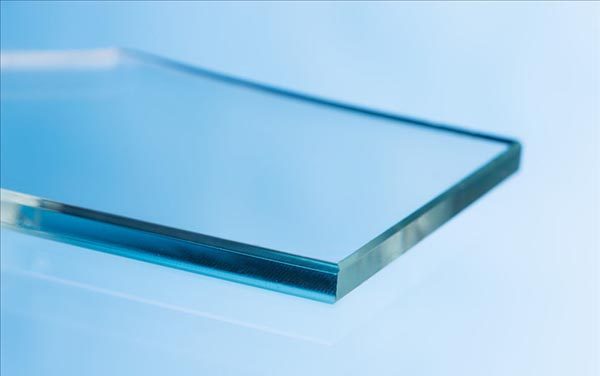 A flat polished edge is commonly applied to mirrors that will displayed without using a frame. This polish gives the mirror a beautiful professional finish and eliminates the possibility of cutting your hands when touching the edges.
Glass edging equipment use a series of polishing wheels to create this type of edge. The polishing wheels range from coarse to fine to create an edge with a profile suitable for display. The type of polish you request will determine the type of wheels that will be used in the polishing process.
Different Types of Edge Polishing
There are different ways to polish the edge of the mirror glass. Four different techniques we utilize include:
1. Pencil Polish
Pencil polished glass edges are ground smooth, finished with a shiny or glossy polish, and feature a slight curve. The unique finish makes pencil polishing ideal for aesthetics-focused applications. Like pencil-ground edges, the edge's radius is similar to a pencil or C shape.
2. Flat Polish
This method involves cutting the edges of the glass and then flat polishing them, resulting in a sleek appearance and shiny or glossy finish. Most flat-polished applications also employ a small 45° angle chamfer on the top and bottom glass edges to remove sharpness and "chatter" which can also be polished.
3. Beveled
This type of edging involves flat grinding glass edges until they are smooth and then running the top and bottom edges along a belt to eliminate sharpness and remove chips. The resulting glass piece features a smooth chamfer top and bottom with an exterior ground edge. Available with straight or curved bevels, chamfered edges are most often seen on frameless mirrors, such as those on medicine cabinets.
4. Mitered
This is a glass mirror edge which can vary anywhere between 0 degrees and 45 degrees. We have the capability of varying the edge remaining to whatever you wish. This edge is typically used for butting two pieces together which create an angle, but we can also use this edge to create a very appealing edge on the thicker glass.
Professional Glass Fabrication Services and Products
Northwestern Glass Fab offers complete glass fabrications and design services for all types of commercial and residential applications. We can take your glass and fabricate it according to your exact specifications.
To find out more about our custom fabricated glass products, or to place an order, please contact us at 763-762-1750. You can also message us on our contact page.
https://www.nwglassfab.com/wp-content/uploads/sites/7/2022/12/What-is-Mirror-Edge-Polishing.jpg
376
600
theboss
https://www.bringlass.com/wp-content/uploads/sites/7/2022/12/logo-Northwestern-Glass-Fab-2.png
theboss
2018-11-13 09:33:45
2022-12-16 11:30:03
What is Mirror Edge Polishing?