More Than A Window: A Look At Glass Furniture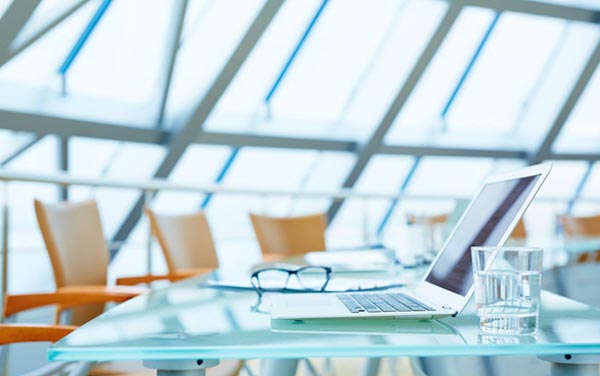 Believe it or not, glass can be used for more than just windows for a home. That's right! There's a long list of uses for glass in ways that you may have not thought possible. One of the ways glass can be used in a home is through glass furniture, which is why we're going to elaborate on how glass furniture can improve the look of your living quarters.
About Glass Furniture
Glass furniture is an irresistible choice if one happens to stumble on a glass coffee table or a glass dining table. So before you splurge on such a fantastic luxury in your home, you'll need to understand the three types of glass that are used for such furniture. The only glass type used for glass furniture is tempered glass. Annealed glass is a bit more fragile, which is the reason it is not used for furniture. tends to be heavier.
Glass Furniture Benefits
There are several benefits that come with glass furniture. One of the big reasons why glass furniture is so beloved is because it oozes sophistication and elegance. Regardless if the home is contemporary or modern, the glass furniture is going to look fantastic in its setting. Glass furniture also carries the ability to enhance the look of other materials, such as marble or wood flooring in a home. In addition to this, glass furniture manages to convey the illusion of extra space in the room you designate the furniture in. Much of this is due to the fact that the glass transparency does not block what's behind it. This creates an "empty space," which helps the distribution of sunlight in your home.
Glass used in furniture also has the ability to be back painted to match any room's decor. To add an extra "wow" factor to furniture, many interior designers opt for back painted glass because it allows for unlimited design and color possibilities.
Glass Furniture Consideration
So before you pick up glass furniture, you should consider if it will work well with your surrounding furniture or decor. There is a thing as too much glass, but that might only be an issue if you happen to have kids running throughout your home.
So in consideration of the information above, a glass table will make your living area look like the sophisticated utopia that you could only dream of. Thankfully, Northwestern Glass Fab is here to make your dreams come true. Whether it be a glass table, window, or wall, Northwestern Glass Fab is willing to give your space the elegance it deserves. Contact us today for more information!
https://www.nwglassfab.com/wp-content/uploads/sites/7/2019/04/More-Than-A-Window-A-Look-At-Glass-Furniture.jpg
376
600
theboss
https://www.bringlass.com/wp-content/uploads/sites/7/2022/12/logo-Northwestern-Glass-Fab-2.png
theboss
2019-04-13 12:05:04
2022-12-16 11:30:01
More Than A Window: A Look At Glass Furniture