Demountable Glass Walls for Commercial Properties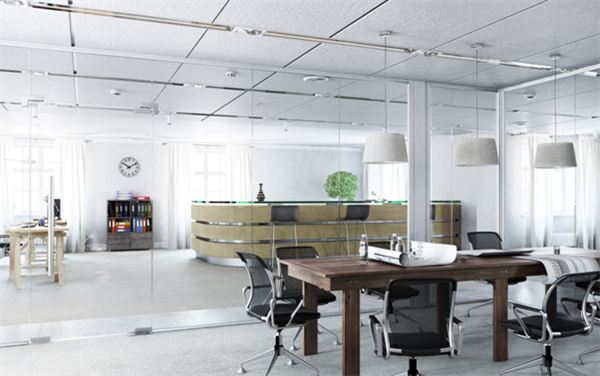 Running a successful business — be it a hot Internet start-up or a Fortune 500 company — can be challenging. There's always a growing list of expenses that can eat into your profits.  These include energy costs, taxes, healthcare expenses, etc. but for a growing business, one of the most concerning factors are the costs of expanding your business. The cost of leasing additional office space or acquiring more real estate to accommodate your growing workforce can be greatly reduced by the use of detachable glass walls in your commercial property.
Along with potential tax benefits, demountable glass walls give you the opportunity to reorganize and get the most out of your existing floor space. At Northwestern Glass Fab, based in Fridley, MN, we offer this product to match any style or size you might be looking for. Established in 1912, we have over 100 years of experience in the glass fabrication industry. Our service area covers Minnesota and western Wisconsin where we lead in the fabrication of glass and aluminium for our customers.
Our Services
We provide custom glass products for a wide range of clientele including, glass and glazing contractors, general contractors and interior designers who need specialty glass products for various projects. Some of these services include glass fabricating, custom glass for interior design, glass cutting, and glass tempering. We have all the equipment and technology to do almost anything with glass and while at it, ensure that we do a high-quality job. These include an automated cutting table, shape polishing machines, and water jet cutter.
Note that we don't manufacture the glass; we specialize in customizing glass sheets for various commercial and residential applications. Let's say you are an interior designer or a contractor looking for some custom made glass products, we can help you every step of the way. We will facilitate the process from design and estimating to utilizing our high tech equipment to create high quality products that meet your expectations in every way.
Get in Touch with Us
If you are in need of custom glass, get in touch with us via phone, website, or by filling a company form. Call us at 763-762-1750. Northwestern Glass Fab provides high-quality hole drilling, shape cutting, edge treatment services, etc. at an affordable cost. We have the capacity to take on a project of any size, so don't hesitate to contact us.
https://www.nwglassfab.com/wp-content/uploads/sites/7/2018/05/Demountable-Glass-Walls-for-Commercial-Properties.png
376
600
theboss
https://www.bringlass.com/wp-content/uploads/sites/7/2022/12/logo-Northwestern-Glass-Fab-2.png
theboss
2018-05-12 19:03:41
2022-12-16 11:30:06
Demountable Glass Walls for Commercial Properties