5 Creative Ideas for Your Interior Glass Design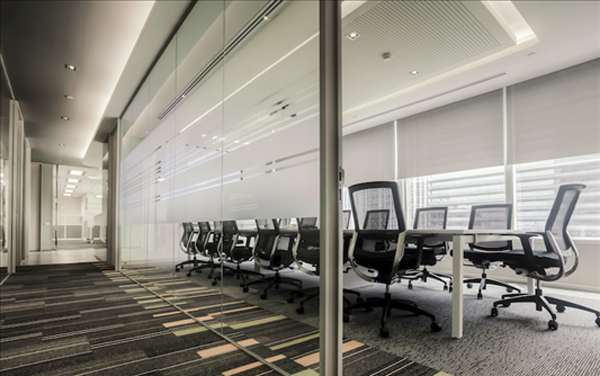 Among the most important elements for any interior design, glass influences the feel and purpose of a room dramatically. Glass offers an elegant, dramatic design option. With the versatility of glass and modern fabrication techniques, the limits for design uses are virtually nonexistent.
Our experts at Northwestern Glass Fab have put together this list of five creative options for using glass in your interior design.
Glass Walls
Glass walls offer a beautiful design alternative to traditional walls. Glass walls are stylish, minimalistic, and attractive. They are an easy way to brighten up a space and include a division without compartmentalizing. They also allow the opportunity to use furniture and art in an entire space as part of the visual experience.
Interior Glass Doors
If walls seem like a bit much, try integrating interior glass doors into a space. Glass brings natural light into a room and opens up the space. Glass doors are can come in a wide variety of beautiful patterns, and colorful doors bring an artful focal point into an interior space. Consider sliding glass doors for a modern touch.
Consider integrating:
Geometric lines
Frosted glass
Glass and wood designs
Wide Open Spaces
Surrounding an entire living space with large, wide-open sliding doors offers a beautiful interior design option. They work well in a living space surrounded by natural settings.
This attractive minimalistic option allows access to the great outdoors while maintaining the design elements of its space. Surrounding the room with glass on all exterior walls creates a breathtaking look.
Glass Marker Boards
Glass marker boards are an attractive way of modernizing a space. They offer a contemporary alternative to the traditional whiteboard. They are durable and easy to maintain even after heavy use. They also provide an attractive focal point for meetings. Glass marker boards are available in a gloss or matte finish and can be white, transparent, or back-painted in any color.
Glass marker boards work well in:
Office spaces
Corporate break rooms
Meeting rooms
Conference rooms
Educational spaces
Nurse stations
Mirror Walls
Mirror walls offer a trending and practical solution for a variety of spaces. Mirror walls are an attractive choice for bathrooms and living spaces. However, they work well in almost any space, and they are available in a variety of thicknesses. A mirror wall provides the illusion of a larger space.
Mirror considerations:
Type of mirror glass
Etching
Edging
Glass Fabrication Experts
When it comes to interior glass design, the more options your customers have, the better. Northwestern Glass Fab can fabricate a wide variety of glass products for their customers. As a custom glass supplier, we offer insulated glass, fire-rated glass, and a wide range of glass and architectural options. We also provide glass to glass furniture manufacturers.
To order your specialty glass products, give us a call at 763-762-1750, or you can message us at sales@bringlass.com.
https://www.nwglassfab.com/wp-content/uploads/sites/7/2022/12/5-Creative-Ideas-for-Your-Interior-Glass-Design.png
376
600
theboss
https://www.bringlass.com/wp-content/uploads/sites/7/2022/12/logo-Northwestern-Glass-Fab-2.png
theboss
2018-07-12 14:52:41
2022-12-16 11:30:05
5 Creative Ideas for Your Interior Glass Design